Category:
News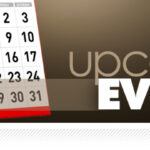 MORE UPCOMING DATES:
Sep 15-16, 2023 – Diocese of Texas Fall Assembly – Camp Allen, Navasota, TX
TBD, 2024 – Diocese of Texas Spring Assembly
Jun 26-30, 2024 – National DOK Triennial – Louisville, KY

---

Would you like the Diocesan President (Tory Arnold) or Diocesan Chaplain (Rev. Lacy Largent) to speak at one of your meetings. Go to the Diocesan Officers page for their contact information.

If your chapter or convocation is having a quiet day, service, etc. please send information to have posted to: Linda Blumberg Send Email so it can also be posted online.
Dio