Category:
News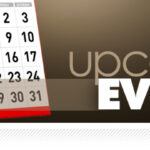 September 17-18, 2021 – Diocese of Texas Fall 2021 Assembly
: Navasota, TX – Camp Allen
: Information Forthcoming
January 14-16, 2022 – Diocese of Texas Junior Daughter Retreat
Navasota, TX – Camp Allen (Campsite #3)
Videos available from the Spring 2021 Diocesan Assembly:
: Rev. Whitney Kirby-Keynote Speaker "In Him was Life: Exploring the Cosmic Christ"
: Morning Prayer Service Bishop Jeff Fisher Homily starts at 12:36



---
ANGELUS NEWSLETTER is available (Summer 2020) Angelus – Summer 2020 (PDF)
---
Letter from our DOK Diocesan President calling for an Hour of Prayer Weekly
---
If you want to purchase a "Be Still and Know that I Am God" Assembly themed T-shirt, you can order one at this link:
The officers have been wearing the unisex V-necked T-shirt in royal blue. Although the photo shows the Tee in black, there is a button allowing you to choose between black or royal blue.
---
If you would be interested in hosting a Chapter Meeting Workshop in your convocation, please contact Annette Send Email and she will help schedule one in your area.
---
If your chapter or convocation is having a quiet day, service, etc. please send information to have posted to: Teresa Antley Send Email so it can also be posted
9a