Author:
Teresa Antley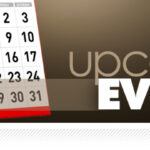 DIOCESAN FALL ASSEMBLY – September 18-19, 2020
Camp Allen – Navasota, Texas
Be Still and Know that I Am Available – The Sevenfold Gift of the Holy Spirit
Hosted by: Mary & Martha Chapter, Conroe -and- Daughters of the Shepherd, Tomball
---

Letter from our DOK Diocesan President calling for an Hour of Prayer Weekly

---

If you want to purchase a "Be Still and Know that I Am God" Assembly themed T-shirt, you can order one at this link:
The officers have been wearing the unisex V-necked T-shirt in royal blue. Although the photo shows the Tee in black, there is a button allowing you to choose between black or royal blue.

---

If you would be interested in hosting a Chapter Meeting Workshop in your convocation, please contact Annette Send Email and she will help schedule one in your area.

---

If your chapter or convocation is having a quiet day, service, etc. please send information to have posted to: Teresa Antley Send Email so it can also be posted