DOK Diocesan Assembly

Advent Quiet Day – Saturday Dec 11, 2022 – Saint Martin's, Houston, TX My SoulLearn More

EVENTS

ANGELUS is available (Aug 2021) – Click Here to Open (PDF) January 14-16, 2022Learn More
Extension of Christ's Kingdom through Prayer, Service, and Evangelism
Advent Quiet Day – Saturday Dec 11, 2022 – Saint Martin's, Houston, TX
My Soul Magnifies the Lord with Presiding Bishop Michael Curry
Hosted by St. Martin's Episcopal Church and St. James' Episcopal Church / Sponsored by Daughters of the King
As we consider the theme of the day, "Hope, Joy, Peace and Love," the Most Rev. Michael Curry will lead this reflective day of prayer, meditation and contemplation. You will also hear St. Martin's Wayne Watson, Director of Contemporary Music, as he performs meaningful hand-picked musical selections to accompany Bishop Curry's message. This day is central to St. Martin's Advent traditions and is open for everyone. A $20 fee will cover costs for those attending in person. The free live stream event will link from St. Martin's homepage that day.
For more Information: Click Here
For more Information on St. Martin's website: Click Here
---
February 18-19, 2022 – Diocese of Texas Spring Assembly
Saint Richard's, Round Rock, TX
More Information to Come
---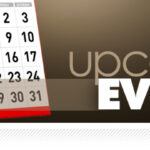 January 14-16, 2022 – Diocese of Texas Junior Daughter Retreat
Navasota, TX – Camp Allen (Campsite #3)

February 18-19, 2022 – Diocese of Texas Spring Assembly
Saint Richard's, Round Rock, TX

March 25-26, 2022 – Province VII Spring Assembly
Episcopal Church of the Resurrection, Windcrest, TX (near San Antonio)

June 22-26, 2022 – National Triennial
Baltimore – Hyatt Regency Baltimore

---
–VIDEOS– from the Spring 2021 Diocesan Assembly:
: Rev. Whitney Kirby-Keynote Speaker "In Him was Life: Exploring the Cosmic Christ"
: Morning Prayer Service Bishop Jeff Fisher Homily starts at 12:36



---
ANGELUS NEWSLETTER is available (Summer 2020) Angelus – Summer 2020 (PDF)
---
If you would be interested in hosting a Chapter Meeting Workshop in your convocation, please contact Annette Send Email and she will help schedule one in your area.
---
If your chapter or convocation is having a quiet day, service, etc. please send information to have posted to: Teresa Antley Send Email so it can also be posted
The Motto of The Order: For His Sake - I am but one, but I am one. I cannot do everything, but I can do something. What I can do, I ought to do. What I ought to do, by the grace of God I will do. Lord, what will you have me do?