EVENTS

September 17-18, 2021 – Diocese of Texas Fall 2021 Assembly : Navasota, TX – Camp AllenLearn More

COVID-19 PRAYERS

COVID-19 Prayer Vigil – Fridays 7-8pm From Diocesan President Annette Matthews: During this timeLearn More
Extension of Christ's Kingdom through Prayer, Service, and Evangelism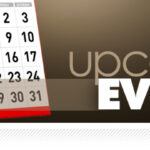 September 17-18, 2021 – Diocese of Texas Fall 2021 Assembly
: Navasota, TX – Camp Allen
: Theme: Joy Information Forthcoming
January 14-16, 2022 – Diocese of Texas Junior Daughter Retreat
Navasota, TX – Camp Allen (Campsite #3)
Videos available from the Spring 2021 Diocesan Assembly:
: Rev. Whitney Kirby-Keynote Speaker "In Him was Life: Exploring the Cosmic Christ"
: Morning Prayer Service Bishop Jeff Fisher Homily starts at 12:36



---
ANGELUS NEWSLETTER is available (Summer 2020) Angelus – Summer 2020 (PDF)
---
Letter from our DOK Diocesan President calling for an Hour of Prayer Weekly
---
If you want to purchase a "Be Still and Know that I Am God" Assembly themed T-shirt, you can order one at this link:
The officers have been wearing the unisex V-necked T-shirt in royal blue. Although the photo shows the Tee in black, there is a button allowing you to choose between black or royal blue.
---
If you would be interested in hosting a Chapter Meeting Workshop in your convocation, please contact Annette Send Email and she will help schedule one in your area.
---
If your chapter or convocation is having a quiet day, service, etc. please send information to have posted to: Teresa Antley Send Email so it can also be posted
9a
COVID-19 Prayer Vigil – Fridays 7-8pm
From Diocesan President Annette Matthews: During this time of suspension, I'm calling for all Daughters of the King in the Diocese of Texas to participate in a corporate hour of prayer, praying from 7 to 8 PM on Friday nights for as long as the pandemic continues, for the complete healing of victims of the pandemic and the protection of all people in the world during the stressful weeks ahead. Simpler prayers may be added to our routine daily prayers as well. See especially the BCP, page 460 (see below), the prayer for doctors and nurses and the health of body and soul.

Link to National DOK website – Prayers and Preparedness for COVID-19

Prayer for Doctors and Nurses – BCP, page 460
Sanctify, O Lord, those whom you have called to the study and practice of the arts of healing, and to the prevention of disease and pain. Strengthen them by your life-giving Spirit, that by their ministries the health of the community may be promoted and your creation glorified; through Jesus Christ our Lord. Amen.

Prayer For Health of Body and Soul – BCP, page 460
May God the Father bless you, God the Son heal you, God the Holy Spirit give you strength. May God the holy and undivided Trinity guard your body, save your soul, and bring you safely to his heavenly country; where he lives and reigns for ever and ever. Amen.

O God of compassion, giver of life and health, we pray your healing mercies upon all who are in any way affected by the outbreak of the COVID-19 coronavirus. Comfort and sustain those who have been stricken; relieve their pain, and restore to them your gifts of gladness and strength. Grant to all in authority the courage to make wise decisions that are essential for the common good, and strengthen them to lead institutions that care for those whom they serve. Watch over all first responders and those in the medical professions whose duty it is to care for the sick; guard them from all danger, and keep them safe in the knowledge that is through their sacrifice and service that the health of the whole community is promoted. Mercifully accept these our prayers, O God of all comfort, and our only help in time of need. Amen. Author Unknown


The Motto of The Order: For His Sake - I am but one, but I am one. I cannot do everything, but I can do something. What I can do, I ought to do. What I ought to do, by the grace of God I will do. Lord, what will you have me do?