DOK Diocesan Assembly

Feb 3-5, 2023 – Junior DOK Transition Weekend – Click Here for More InformationLearn More

EVENTS

MORE UPCOMING DATES: Sep 15-16, 2023 – DioceseLearn More
Extension of Christ's Kingdom through Prayer, Service, and Evangelism
Junior DOK Retreat Report (Jan 2023) – Click Here to read
---
Feb 23-24, 2023 – Joint Province VII ECW/DOK Lent Retreat – "Our Response to Today's World as Christian Women" – Click Here for More Information
This is a hybrid event that you may attend by Zoom, or in person at Church of the Transfiguration in Dallas. The Rev. Canon Stephanie Spellers and The Rev. Canon Carrie Headington will present on the topic of how we respond, as Christian women, to the changes and challenges of the world.
---
March 3-4, 2023 – Diocese of Texas Spring Assembly – Calvary Episcopal, Bastrop – Co-Hosted by Calvary, Bastrop and St. James, La Grange – Theme: Anticipating Resurrection Joy
Registration Form Link
---
March 24-25, 2023 – Province VII Spring Assembly – Episcopal Church of the Epiphany, Richardson, TX – Hosted by Diocesan Assembly of Dallas – Click Here for More Information
Speakers – The Rev. Cameron Nations and Province VII Chaplain The Rev. Michael Bordelon
---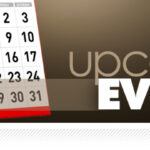 MORE UPCOMING DATES:
Sep 15-16, 2023 – Diocese of Texas Fall Assembly – Camp Allen, Navasota, TX
TBD, 2024 – Diocese of Texas Spring Assembly

---

Would you like the Diocesan President (Tory Arnold) or Diocesan Chaplain (Rev. Lacy Largent) to speak at one of your meetings. Go to the Diocesan Officers page for their contact information.

If your chapter or convocation is having a quiet day, service, etc. please send information to have posted to: Linda Blumberg Send Email so it can also be posted online.
Dio
The Motto of The Order: For His Sake - I am but one, but I am one. I cannot do everything, but I can do something. What I can do, I ought to do. What I ought to do, by the grace of God I will do. Lord, what will you have me do?