EVENTS

DIOCESAN FALL ASSEMBLY – September 19, 2020 VIRTUAL – 9a-1p – Using Zoom Be StillLearn More

NEHEMIAH PRAYER VIGIL/COVID-19 PRAYERS

NEHEMIAH PRAYER VIGIL – Sep 1 – Oct 22, 2020 We are encircling in PRAYERLearn More
Extension of Christ's Kingdom through Prayer, Service, and Evangelism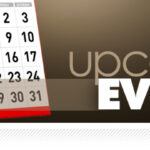 9a
NEHEMIAH PRAYER VIGIL – Sep 1 – Oct 22, 2020
We are encircling in PRAYER our families, churches, cities and our nation from Sept 1 – Oct 22, a total of 52 days, so that the Holy Spirit can come into our country and bring about Peace and Healing. This is much like Nehemiah did in 52 days to bring Peace and Healing to the Jews in Jerusalem 450 years before Christ. Please refresh yourself by reading again the book of Nehemiah, and asking the Lord to show you how to pray. Luke 24:45 says, "Jesus opened the minds of his disciples to an understanding of the scriptures." What HE did for them. HE does for us, if we ask. Please join us in prayer



Our Four Prayer Points:

1. Repent – of injustice, inequality, hatred, violence and racism

2. Restore – peace, civility, compassion; spiritual, physical and mental health.

3. Revive – sense of being one people – "One nation under God."

4. Recommit – daily to our motto, asking the Lord, "What will you have me do?" and asking the Lord to give you strength and courage to follow HIS direction.
More resources at the National DOK Site: Link to National DOK website – More Resources
---
COVID-19 Prayer Vigil – Fridays 7-8pm
From Diocesan President Annette Matthews: During this time of suspension, I'm calling for all Daughters of the King in the Diocese of Texas to participate in a corporate hour of prayer, praying from 7 to 8 PM on Friday nights for as long as the pandemic continues, for the complete healing of victims of the pandemic and the protection of all people in the world during the stressful weeks ahead. Simpler prayers may be added to our routine daily prayers as well. See especially the BCP, page 460 (see below), the prayer for doctors and nurses and the health of body and soul.

Link to National DOK website – Prayers and Preparedness for COVID-19

Prayer for Doctors and Nurses – BCP, page 460
Sanctify, O Lord, those whom you have called to the study and practice of the arts of healing, and to the prevention of disease and pain. Strengthen them by your life-giving Spirit, that by their ministries the health of the community may be promoted and your creation glorified; through Jesus Christ our Lord. Amen.

Prayer For Health of Body and Soul – BCP, page 460
May God the Father bless you, God the Son heal you, God the Holy Spirit give you strength. May God the holy and undivided Trinity guard your body, save your soul, and bring you safely to his heavenly country; where he lives and reigns for ever and ever. Amen.

O God of compassion, giver of life and health, we pray your healing mercies upon all who are in any way affected by the outbreak of the COVID-19 coronavirus. Comfort and sustain those who have been stricken; relieve their pain, and restore to them your gifts of gladness and strength. Grant to all in authority the courage to make wise decisions that are essential for the common good, and strengthen them to lead institutions that care for those whom they serve. Watch over all first responders and those in the medical professions whose duty it is to care for the sick; guard them from all danger, and keep them safe in the knowledge that is through their sacrifice and service that the health of the whole community is promoted. Mercifully accept these our prayers, O God of all comfort, and our only help in time of need. Amen. Author Unknown


The Motto of The Order: For His Sake - I am but one, but I am one. I cannot do everything, but I can do something. What I can do, I ought to do. What I ought to do, by the grace of God I will do. Lord, what will you have me do?