Archives
now browsing by author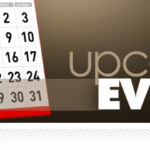 SEPTEMBER 14-15 – Fall Assembly at Camp Allen
Be Still and Know That I Am God: The Awesome Creator
Please join us at the Fall Assembly – September 14-15, 2018
Camp Allen, Navasota, TX 77868
Hosted by: Priscilla Chapter, Trinity, The Woodlands
Register at Camp Allen by clicking this link:
http://events.campallen.org/EmsRegics/RSForm.aspx?data=hHr80o3M7J5X4XJxlyg%2biQ%3d%3d
or by calling Suzi Bailey at 936-870-2422
Deadline to Register Online is September 11
Overnight and Day Rates Available
Vendors Welcome
Bio Professor Patricia H Reiff
2018 Fall Assembly Meeting Schedule
Keep collecting those Box Tops® for September's Assembly. 
Box Top Participating Products
Girls of Grace JDOK Retreat – January 11-13, 2019 at Camp Allen!!
Registration is Open Now!
Please see the Junior Daughters page on this website for more information!
It you would be interesting in hosting a Chapter Meeting Workshop in your convocation, please contact Renate !Send Email and she will help schedule one in your area.
If your chapter or convocation is having a quiet day, service, etc. please send information to have posted to:  Teresa Antley
Send Email
  so it can also be posted…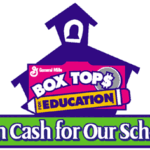 Daughters Of The King are collecting "Box Top$" with our current focus for Strickland Christian School.  This is a private school located in South Austin on Manchaca and William Canon Roads.  The Box Top collection activity is strongly needed by this school.  Some of the items they could use are more library books, Educational Learning Materials, Desks, Upgraded Sports Equipment, and even computers at some point.  Some of the products that Box Tops are found on are: Nature Valley Cereals, Cheerios – all General Mills Products, Fiber One Bars and mixes, Reynolds Paper Products, Frozen Foods such as: Totion's Pizza, Green Giant Vegetables, Pillsbury Toaster Strudel, Lysol Cleaning Products, Finish Dishwashing Detergent, Kleenex Tissues, Scott Bathroom Products are just some of the products.
Please send your collected Box Tops to: Helen Paulsen, 25 Shady Rock Ct., Round Rock, TX 78665.  Just put them in an envelope and I will sort them and get them ready for mailing.  The FIRST MAILING deadline is by the end of October, in order for the school to receive their FIRST CHECK.  This is an ONGOING PROJECT and there will be other deadlines down the road.
THANK YOU ALL FOR YOUR SUPPORT
FHS, Helen Paulsen
If you have any questions please email:  paulsenh779@gmail.com