Extension of Christ's Kingdom through Prayer, Service, and Evangelism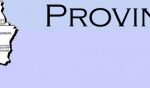 Please review the attached Bylaws and notify our Diocesan President – Jackie Eckersley if you have any questions, comments or concerns before the Prov. VII Assembly.  The Prov. VII Assembly is April 10-11 in New Mexico.  We will be voting on changes in the bylaws at Province Assembly.
Everyone is encourage to attend the Province VII Assembly.  Please find more information under the "Assembly Info" tab.
You can contact Jackie by email jeckersley8689@gmail.com.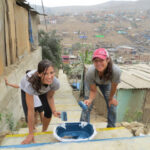 Sermon from February 20, 2015
Mark 10: 42-52
Daughters of the King Assembly
Christ Church, Tyler, Texas
Every year in October, we have clergy conference in this diocese.
At clergy conference, we always have a great line up of speakers and authors.
At clergy conference this last October, I went to a workshop led by the author, Robert Lupton.
Robert Lupton is most well-known for writing a book titled:
Toxic Charity: How Churches and Charities Hurt Those They Help.
At clergy conference, Robert Lupton explained his book, Toxic Charity, to us.
According to Lupton, when we undertake "service projects" in the church, an unintended consequence of our actions can occur.
And we end up not changing the lives of those whom we wish to serve.
In listening to Lupton, he said that there are two different kinds of service that are needed.
First, there is emergency assistance.
For example, if someone's house burns down, then we provide emergency assistance by providing folks a hotel to stay in and clothes to wear, until they can get back on their feet.
The second type of service requires relationship.
In this longer term service to others, we become partners, partners in community with those we serve.
Yet it is this second type of service that we generally have a difficult time embracing.
When we in the church undertake works of service, we most often "serve" by treating everyone and everything – as if it requires emergency assistance.
We knit scarves and hats to keep folks warm in cold houses.
Yet we do not address the reason why the gas in their houses was shut off.
We go through our closets and give our out of date clothing to Goodwill.
Yet we never ask the recipients what kind of jeans they prefer to wear.
We send our youth off on mission trips to far off lands.
Yet we don't know who lives in the houses across the street from our churches.
When I was listening to Robert Lupton speak last fall, he told us a story.
While Lupton was traveling in Latin America, he met a lot of new people.
One of the Latinos smiled in recognition and said with a grin:
"Oh yes, you Americans love to paint houses!"
For some of their houses had multiple layers of paint, all lovingly applied by American youth group kids.
In his book, Toxic Charity, Robert Lupton tells us that
"The money spent by one campus ministry to cover their costs of [a] mission trip to [fly to] Central America to repaint an orphanage,
Would have been enough money to hire two local painters and two full-time teachers and purchase new uniforms for every student in the school."
According to Lupton, toxic charity does not change the lives of those whom we want to serve.
Now, I know that I might have made some of you a bit uncomfortable.
You might feel as if I am judging our good and honorable efforts to serve.
And I know that one of the rules of life for the Daughters of the King – is Service.
So let's take a look at Jesus and how he serves.
In the Gospel of Mark, there is a blind beggar, sitting by the roadside.
The blind beggar is named Bartimaeus.
While Jesus is walking along the road, Bartimaeus shouts out:
"Jesus, Son of David, have mercy on me!"
Now Jesus could have easily treated this as a situation requiring emergency assistance.
Jesus could have given Bartimaeus some money, which is exactly what a beggar is asking for.
Jesus could have given Bartimaeus his bell bottom jeans that were in the back of his closet.
Jesus could have even sent over a youth group of disciples to paint Bartimaeus' house!
But no.
Jesus did not serve Bartimaeus with emergency assistance.
Instead Jesus served, beginning with relationship.
So Jesus stands still and commands:
"Call Bartimaeus here."
Then Jesus looks right at Bartimaeus and asks:
"What do you want me to do for you?"
And Bartimaeus responds:
"My teacher, let me see again."
And Bartimaeus regains his sight and he follows Jesus on the way to the cross.
Now, if you will notice two things:
First, Bartimaeus did not sit by the roadside and call out day after day:
"I want to see again!
I want to see again!"
Rather, those whom we are called to serve will not generally broadcast their need to us.
Those whom we are called to serve will not sit by the roadside and yell out:
"I need a high school diploma!
I need a high school diploma!"
Second, Bartimaeus had been blind for quite some time.
Emergency assistance would certainly have been considered very kind.
But a knit scarf or a dollar bill or a house with a new coat of paint would not have resulted in transformation.
It is only when Jesus talked with the blind man.
It is only when Jesus got up close and asked him:
"What do you want me to do for you?"
That healing and transformation and real change occurred.
My sisters in the Daughters of the King, I have talked with you from time to time about the service projects you have undertaken.
I have talked to the women in this diocese and to many, many congregations about how they want to serve others.
And please, do not get me wrong:
All of our efforts are noble and come from a deep desire to be compassionate.
Yet we cannot confuse the two types of service that are needed:
1. Emergency assistance, in the short-term
and
2. Transformation that comes through relationship, in the long-term.
At this Daughters of the King Assembly, I invite you to think about your rule of service and to ask:
Do we, over and over, keep providing only emergency assistance?
Or are we serving long-term needs by initiating relationships with those whom we serve?
And when you get home to your other sisters, please do continue your emergency assistance to those with immediate and tragic needs.
Yet also, just take a walk around the block where your church sits, and ask someone, just one person:
"What do you want me to do for you?"
Then listen to their story.
Become their friend.
Invite them to serve with you.
Then speak out against the systems that create blindness to injustice.
And you will discover that the Holy Spirit of Jesus will transform and heal those you serve.
And the Holy Spirit will change and heal your life as well.
Now, before I close, I want to remind us of something.
We have just begun the season of Lent.
And in Lent, we can have a tendency to put ourselves on a guilt trip.
We can easily feel as if we are not serving enough people or we are not serving like we should or we aren't doing this whole Christian thing the right way.
And when we have those thoughts, please remember:
You are saved by grace, not by works.
Jesus is the savior of this world, not you.
Jesus is the only one who serves perfectly, not you.
For day by day, Jesus hears us shouting out from the roadside.
Jesus talks with us and he looks deeply within us and asks:
"What do you want me to do for you?"
Then Jesus heals us and changes us, for the long-term.
My sisters, you are saved and healed and changed.
Because you are the recipient of
Non-toxic charity.
AMEN.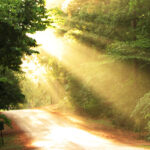 FALL ASSEMBLY – CAMP ALLEN
Sept. 11-12, 2015

Mark your calendars now!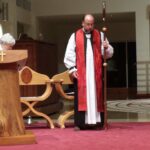 Bishop Jeff Fisher's Sermon
Fall Diocesan Assembly – September 13, 2013 – Read Sermon
Bishop Jeff Fisher's Blessing
Life is short.
And we do not have much time to gladden the hearts of those who travel with us.
So be quick to love.
And make haste to be kind.
And the blessing of God Almighty:
Father, Son and Holy Spirit.
Be upon you and remain with you always.
Amen.
This blessing was taught to me by the Rev. Sara Chandler Maypole when we served together at St. Margaret's Episcopal Church in Woodbridge, Virginia, from 2002-2003.
Words attributed to a Swiss philosopher, Henri Frédéric Amiel (1821-1881).
For His Sake . . . I am but one, but I am one. I cannot do everything, but I can do something. What I can do, I ought to do. What I ought to do, by the grace of God I will do. Lord, what will you have me do?