Extension of Christ's Kingdom through Prayer, Service, and Evangelism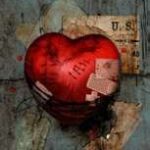 Jesus reveals to Peter and the disciples, "…what comes out of the mouth proceeds from the heart, and this is what defiles. For out of the heart comes evil intentions, murder, adultery, fornication, theft, false witness, slander. These are what defile a person…."
Jesus teaches how one can hurt another human being.  Hurts like these come directly from the dark side of the heart.
How we behave toward each other, the heart of the matter.
The words that we speak and how we behave one to another have power to either build someone up or tear someone down- to bless or to curse. Hurtful words, speaking falsely, taking what is not ours to possess, betraying our vows, joining in evil, these choices create permanent scars.
A thoughtful father made effort to teach his young son this same lesson. This child spoke lies in numeral situations and was mean spirited toward other children.
This devoted and loving father walked his son to the wooden fence in the back yard and gave him a grown up hammer and a bucket of nails. He announced his instructions, "Choose a plank and hammer these nails into it. I will be back to check on you in a while."
Given the opportunity to use adult tools, the youngster enthusiastically began the assignment. He carefully chose a plank at eye level and hammered each nail along the plank, up and down, side by side and all around.
His dad returned to his son to continue the lesson. With pride the young lad stepped back from the fence as if to admire his work and to show his dad what he had done.
The father delivered the next step in the assignment, "Now remove each nail from the board." Again with eagerness the student removed the nails, successfully dropping them into the aluminum bucket.
His dad put his arm around his son's shoulder and considering the plank with numerous holes left by the nails, asked, "What do you see?"
The little boy replied, "I see black holes in the wood, Dad."
At this teachable moment this loving dad closed the lesson, "Yes, son, this is how it looks to someone's heart when you say unkind things to people. This is what happens when you do not tell the truth. This is what happens when you intentionally make wrong decisions in how you behave. With your harsh words and your choices of wrong actions you make permanent scars on the hearts of the people that you hurt."
We are not little children. Perhaps you may be the one however who was hurt.  As adults we know that we, too, have dark sides to our hearts. Permanent scars. Our words that come from our mouths, which have been stored in our hearts, when allowed to be spoken, hurt others. Damaging actions that are tied to hurtful words leave scars frequently take a life time to heal.
Thank God that we can ask forgiveness when we are hurt or when we hurt others with our words or actions.
Let us pray for ourselves Ps. 51:11-18
"Create in me a clean heart, O God,
And renew a right spirit within me.
Cast me not away from your presence
And take not your holy Spirit from me.
Give me the joy of your saving help again
And sustain me with your bountiful Spirit.
I shall teach your ways to the wicked,
And sinners shall return to you.
Deliver me from death, O God,
And my tongue shall sing of your righteousness,
O God of my salvation.
Open my lips, O Lord,
And my mouth shall proclaim your praise.
Had you desired it, I would have offered a sacrifice,
But you take no delight in burnt-offerings.
The sacrifice of God is a troubled spirit,
A broken and contrite heart, O God, you will not despise."
In His Service,
The Reverend Patsy G. Barham
Chaplain to The Episcopal Diocese of Texas Daughters of the King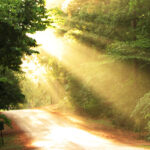 SPRING ASSEMBLY – CHRIST CHURCH, TYLER

February 20 – 21, 2015

Hosted by: Hanna Chapter, Tyler
We Invite and Welcome You to the Diocesan Spring Assembly!!
"For the Grace of God" – His Unmerited favor & Blessing

Click link below for Registration Form
Spring Assembly Registration 2015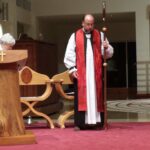 Bishop Jeff Fisher's Sermon
Fall Diocesan Assembly - September 13, 2013 - Read Sermon
Bishop Jeff Fisher's Blessing
Life is short.
And we do not have much time to gladden the hearts of those who travel with us.
So be quick to love.
And make haste to be kind.
And the blessing of God Almighty:
Father, Son and Holy Spirit.
Be upon you and remain with you always.
Amen.
This blessing was taught to me by the Rev. Sara Chandler Maypole when we served together at St. Margaret's Episcopal Church in Woodbridge, Virginia, from 2002-2003.
Words attributed to a Swiss philosopher, Henri Frédéric Amiel (1821-1881).
For His Sake . . . I am but one, but I am one. I cannot do everything, but I can do something. What I can do, I ought to do. What I ought to do, by the grace of God I will do. Lord, what will you have me do?