Extension of Christ's Kingdom through Prayer, Service, and Evangelism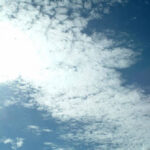 Please review the attached Bylaws which we will vote on at the Fall Assembly at Camp Allen – Sept. 12, 2015.  It's wonderful to be looking forward to an organized and consistently worded set of bylaws with which to guide our Assembly.
Respectfully Submitted by:
Annette Matthews, Chair of the Bylaws Committee
281-583-1244
acmmatt@msn.com.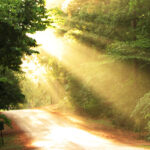 Fall Assembly at CAMP ALLEN
Navasota, Texas
September 11-12, 2015
St. Stephen's Huntsville and the Order of the Daughters of the King Invite
our sisters of the Diocese of Texas to the Diocesan Fall
"Take Up Your Cross and Follow Me"
Keynote Speaker: Fleetwood Range
DOK Flyer Info and Reg Assembly-fall 2015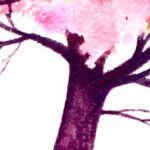 JDOK Girls of Grace Sweet Shepherds 2016 Retreat
---
Hey JDOK girls! Get ready for a weekend of fun and friendship at Camp Allen! Our
Girls of Grace Sweet Shepherds Retreat will take place in Camp Site #3 in Navasota January 22-24th.  Join us for Bible lessons, crafts, hiking, a campfire with s'mores and singing, and good home-cooked meals! You can find the registration forms and additional resources on this page.  The cost per girl for the retreat is $30.  We are asking adult volunteers to consider making a $15 donation to cover the cost of their t-shirts.  Registration ends and payment is due by October 31st.  Please submit all registration forms and ONE check for your group to JDOK 2016 Retreat c/o Holy Trinity Episcopal Church 4613 State Hwy 3 Dickinson, Texas 77539.  If you have any questions, please contact Brandi Antley, Directress for Junior Daughters of the King-Diocese of Texas at
brandiantley@gmail.com
or Vicki Terrell, Co-Directress at
vicki.terrell@hotmail.com
. 
Forms can be downloaded at:
jdok-girls-of-grace-2016-retreat.html
Daughters Going Deeper "DGD" is a process, not a study program.  The process is to enable participants to build a strong spiritual foundation that includes, but is not limited to, a more complete understanding of her vows and how they are to form her life and relationship with God, a deeper understanding of important concepts in faith and spirituality; mentoring by a mature Daughter who has completed DGD; the use of spiritual direction or friendship as an important spiritual aid; the practice of the evangelical counsels of poverty, chastity, and obedience; an examination of her relationship with God that involves questions that involve honest self-examination; carrying out assignments related to the material being studied; and developing a spiritual plan to be followed after completing DGD.
It is open to all Daughters in Province VII. I you are interested or want more information and applications email Fr. Mike at mgmign2@verizon.net.
Deadline to be considered for the program for 2016 is August 15, 2015.
PLEASE NOTE: Applications will be received until August 15, 2015, and decisions on admissions will be made in late September.  You will notified at that time of the status of your application.  Because of the limited number of available mentors, we may not be able to admit all applicants.  If an applicant cannot be admitted because of the shortage of mentors, we will keep her application on file and she will go to the top of the applicants for the class of 2017.
For His Sake . . . I am but one, but I am one. I cannot do everything, but I can do something. What I can do, I ought to do. What I ought to do, by the grace of God I will do. Lord, what will you have me do?